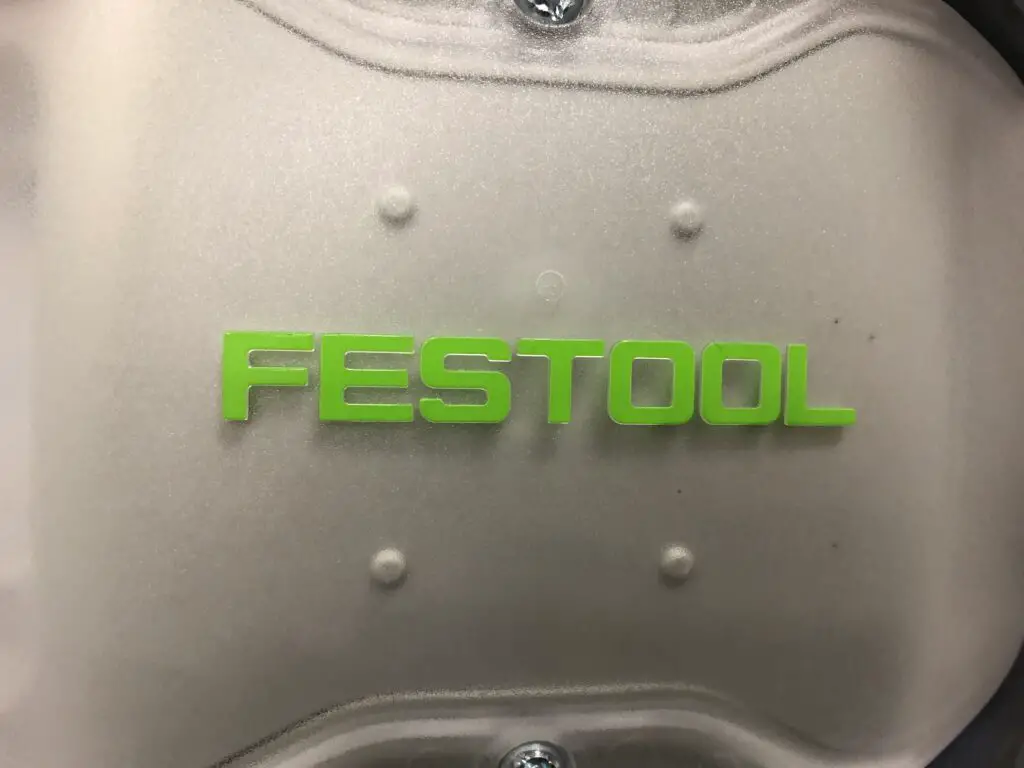 TTS Tooltechnic Systems Holding AG is headquartered in Neckar, Baden-Württemberg, Germany. The company employs more than 3,000 people, and it generates nearly $700 million in annual sales. TTS Tooltechnic Systems Holding AG includes 43 companies.
TTS Tooltechnic is in the industrial sector, and through its various subsidiaries, it manufactures system solutions, practical products, industrial tools, and hardware products. There are production facilities in Neidlingen, Illertissen, and Česká Lípa.
History
TTS Tooltechnic Systems group emerged as an independent company on January 1, 2000. Prior to that, it was part of the Festo group which has roots in the 1925 company called Fezer & Stoll. TTS Tooltechnic Systems quickly grew, spreading through 68 countries and generating 72% of its sales outside of Germany.
Main Subsidiaries
TTS Tooltechnic Systems Holding AG has five main subsidiaries. These include Festool, TANOS, Narex, SawStop, and Shaper Tools.
History of Festool
In 1925, Albert Fezer and Gottlieb StoII founded what is now Festool in Esslingen, Germany. At that time, the company specialized in woodworking machines. In fact, it revolutionized the manufacturing market for both portable circular saws and electric chain mortisers. The addition of these two tools allowed workers to do machine sawing as well as chiseling on a worksite. In 1933, Stoll bought out Fezer, but the company continued under its name of "Festo Maschinenfabrik Gottlieb Stoll".
There were two major developments for the company in the 1950s: a new production site went up in Neidlingen and the orbital sander was introduced. In the following decade, the company would produce an orbital sander with extraction. This creation was a response to the detrimental health risks of sanding epoxy resin.
Kurt and Wilfried took over the company for their father upon his death in 1971. They would go on to set up the Festo Pneumatics division as well as expanding their base of operations throughout Europe — and eventually going global. In the 1980s, the company shifted once again focusing on hand-held power tools and foregoing stationary machines. They also began a stronger focus on worker safety.
In 1992, the company would shift to Festo Tooltechnic, and then in 2000, it would rebrand again into Festool GmbH and TTS Tooltechnic Systems holding company. When this happened, the tool division was removed from the Festo Group.
TANOS GmbH
Founded as a subsidiary in 1993, TANOS develops and distributes the systainer® product range. These products are meant to organize work tools and materials, secure the packaging of tools and materials, and also make transportation of such tools and materials easier. The case system is patented. 
These unique case systems can be locked together to create customized options. They are environmentally-friendly because they are constructed from 100% recyclable ABS plastics. The TANOS company building is also eco-friendly using regenerative geothermal energy to maintain its climate control. 
History of Narex
Narex started as a Czech manufacturing company that was well-known in Eastern Europe. The company created power tools and licensed products from Germany. In the 1990s, Narex was the biggest tool manufacturer in the country, and it employed roughly 6,000 people. 
Currently, as part of TTS Tooltechnic Systems, Narex is mainly found in the Czech Republic, Hungary, and Slovakia.
Acquisition of SawStop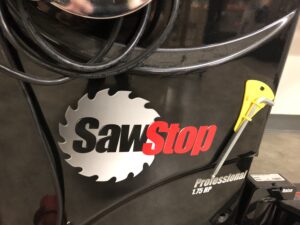 In July of 2017, TTS Tooltechnic Systems acquired SawStop, LLC. SawStop produces saws that are specifically designed to minimize injury. SawStop was launched in 1999 and was headquartered in Oregon.
Dr. Stephen Gass, SawStop's former president, had this to say about the acquisition: 
"We are proud to join a company with a shared passion for customer safety, product quality and meticulous engineering. Speaking for our entire team in Tualatin, Oregon, and across North America, we are excited to join with TTS to bring safer woodworking to more people through new tools and in new markets around the world. With a family like TTS at our side, I can't wait to see what we will accomplish together."
Shaper Tools
Focusing on precision cutting, Shaper is a robotics company that is "human-involved" to make cutting both accessible and easy. Their goal is to create the tools that users need, rather than requiring users to conform to their tools. They create intuitive interfaces that are efficient using a "mixed reality".
Shaper Tools is comprised of experts from various backgrounds including woodworking, computer vision, machine design, augmented reality, and consumer electronics. Theis wide breadth of experiences allows the company to create new classes of tools. 
In 2019, Shaper Tools was acquired by TTS Tooltechnic Systems although their headquarters remained in San Francisco. The goal of the merge was to bring Shaper Tools to the "global stage." Even before the acquisition, Shaper Tools was already using TTs Tooltechnic systems as the supplier for SM1 router spindles, and Shaper was shipping their product called Origin in customized Systainers from Tanos.